2019 marks the 20th year of collaboration between Calgary Italian Bakery and the Calgary Food Bank. For the last four years, we have taken part in the Stuff a Bus event with Calgary Co-op and Calgary Transit by donating 4000 loaves of bread to date in support of the Calgary Food Bank. Every year, our bread, along with additional Food Bank donations, fill Calgary Transit buses around the city.
For many, the holiday season is one of the toughest times of the year, which is why we feel it's so important to give back to those who have given so much to us. We are humbled by the support we have had from the city of Calgary, since the day we opened in 1962. Without it, we would not be able to do what we love.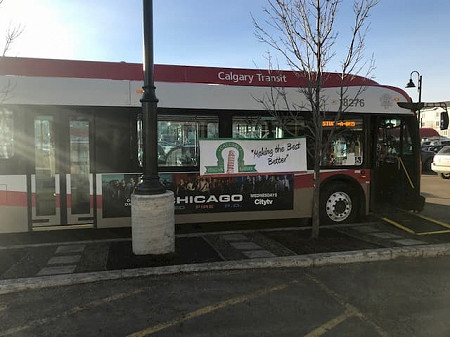 As we move closer to the most demanding time of year for the Calgary Food Bank, we encourage you to support worthy causes like the Food Bank so we can all do our part to make the holidays a little brighter for the families of Calgary.
We wish you all the best during this holiday season and thank you once again for your continued love and support!