Calgary Italian Bakery is proud to announce its newest line of breads, Famiglia! Following the passing of our Founder, Luigi Bontorin, we knew we wanted to do something to pay tribute and continue the legacy left by him and his wife, Myrl. They believed that breads should be made with simple, local ingredients and that's exactly what we've done.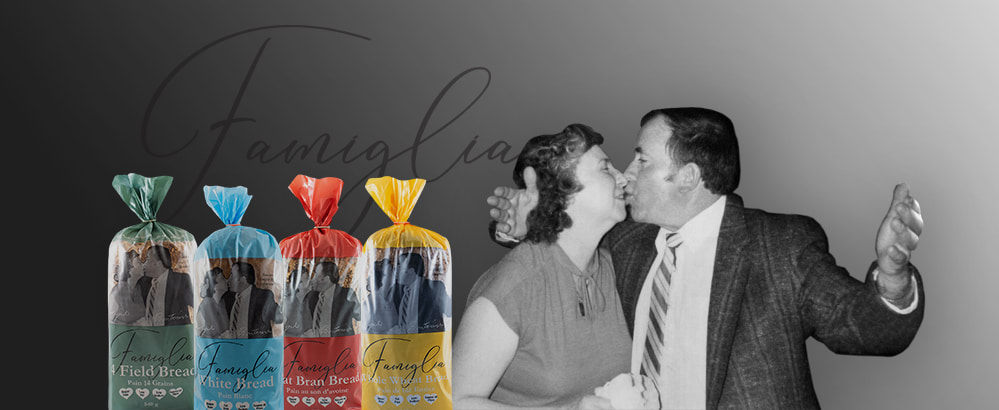 Famiglia Breads currently consist of four varieties: Whole Wheat, White, Oat Bran and 14 Field. All of which are sugar free, low sodium and high in fibre. All of these breads are also fat free with the exception of our 14 Field Bread which is low in fat. We wanted to provide breads to the city of Calgary that are nutritious and free of ingredients you don't know or can't pronounce. We focused on what would make the bread taste the best, rather than what would keep it on the shelf longer. It was a labour of love and we are excited to present a line of products we are truly proud of and we want you to try them for yourselves!
Famiglia Breads are currently available at all Calgary, Airdrie, Strathmore and High River Co-op locations. Try one or try them all, we want you to enjoy these breads with your family, friends and tell us what you think!