Golf Ball Scavenger Hunt
Find a CIBL Golf Ball – Get a Free Lunch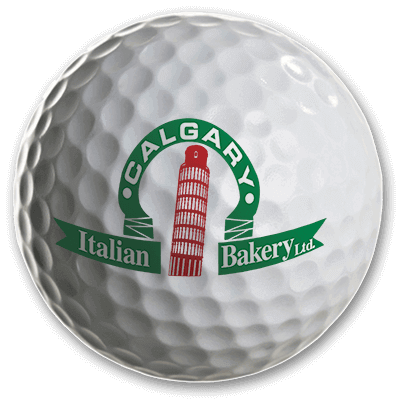 Watch for golf balls with the Calgary Italian Bakery logo on golf courses in and around Calgary this summer. If you find one, bring it to the deli to redeem it for a free hot lunch special! The golf balls may be buried in deep rough, so keep your eyes peeled anytime you're out enjoying a round of golf.
Found a Golf Ball?
Take a photo and send us a tweet with the hashtag #bunexperts!
Redemption Rules
Return the golf ball to one of our retail store clerks at our location: 5310 5th Street SE
Fill out our lunch redemption form.
Order your hot lunch special & enjoy!
Note: The hot lunch special is only available Monday to Friday.