14 Field Bread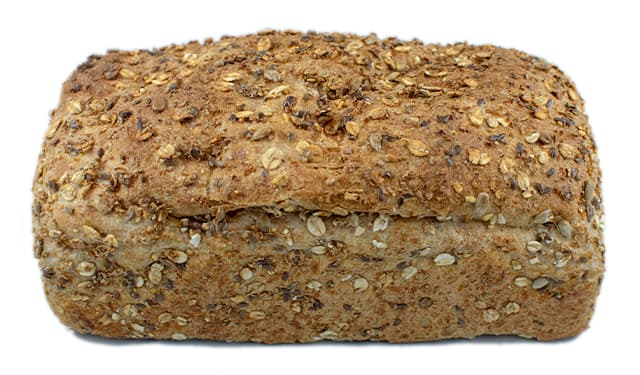 Our 14 Field Bread is a local labour of love, made from the grains and seeds of 14 local fields. It's everything you want from a grain and seed bread that tastes more like bread than seed. It has all the health benefits of a rich grain-based bread meaning it's high in fibre, low in sodium and as a special bonus, sugar free.
Information
UPC#: 0 64388 00204 9
Weight: 540g
Ingredients
Whole Wheat Flour, Filtered Water, Sunflower Seed Kernels, Barley Flakes, Corn Grits, Rolled Oats, Sesame Seeds, Triticale Flakes, Rye Meal, Brown Rice Flour, Hulled Millet, Vital Wheat Gluten, Yeast*, Sea Salt, Oat Hull Fiber, Whole Sorghum Flour, Buckwheat Flour, Toasted Amaranth Flour, Whole Spelt Flour, Cultured Wheat Starch, Citric Acid, Vinegar, Sunflower Lecithin.
*Order May Vary.
Contains: Wheat, Rye, Barley, Sesame Seeds
May Contain: Egg, Milk, Soy, Sulphites
Sugar
Free
Low
Fat
Low
Sodium
Source of
Fibre